Welcome to Literary Studies Conference (LSC),  an annual international conference held by English Letters Department and English Language Studies, Universitas Sanata Dharma in collaboration with Ateneo de Manila University, the Philipines.  LSC invites scholars, academicians, researchers, and literary enthusiasts from around the world to join it for intellectual exchange, exploration, and collaboration within the realm of literature.
LSC chooses specific and critical topics. The followings are the topics since the first LSC in 2013 until the tenth LSC in 2022:
Reconfiguring English (Literary Studies) in South East Asia (2013)
De/Reconstructing Southeast Asian History through Literature (2014)
The 1965 Coup in Indonesia: Questions of Representations 50 Years Later (2015)
Children's Literature in Southeast Asia (2016)
Textual Mobilities: Diaspora, Migration, Transnationalism and Multiculturalism (2017)
Re-Imagining Differenece and Extremism: Regional and Global Perspectives (2018)
Rethinking Environmental Issues through Literature, Language, Culture, and Education (2019)
 (Dis)Empowering Discourses in Literature: Portraits of the Weak and the Marginalized throughout History (2020)
Literature and Interdisciplinarity (2021)
Critical Envisioning of Literature, Catastrophe, and its (Un)Equal Interplay (2022)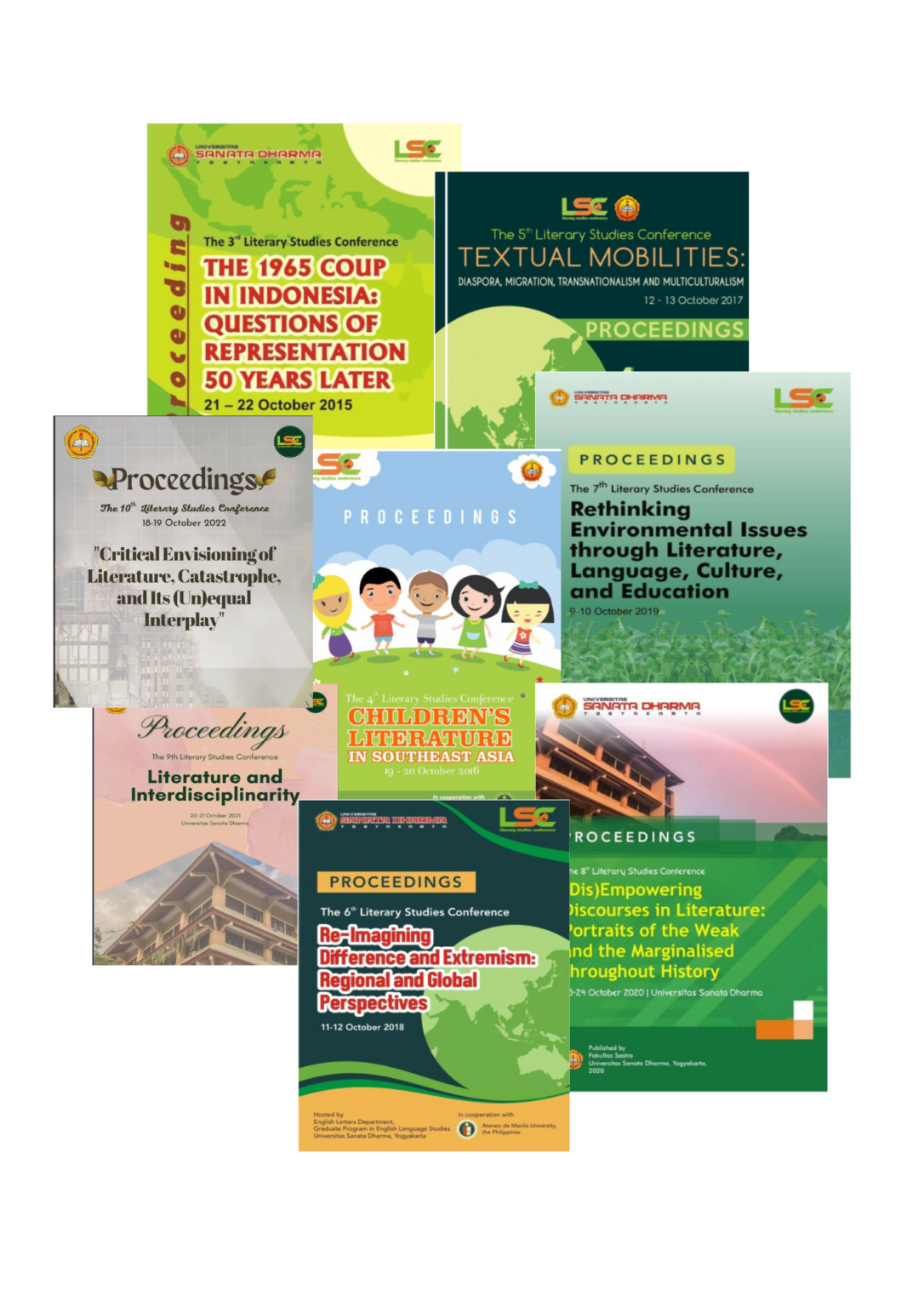 "With English language becoming globalized English literature in Southeast Asia confirms its existence more and more strongly. Nowadays it is becoming easier to locate literary works from the region originally written in English and in English translation as well."
"LSC presents a profound display of intellectual discourse, a remarkable testament to the vitality and relevance of literary studies. One hopes it continues to serve as an exceptional platform, fostering an exchange of innovative ideas amongst the global literary scholarly community."